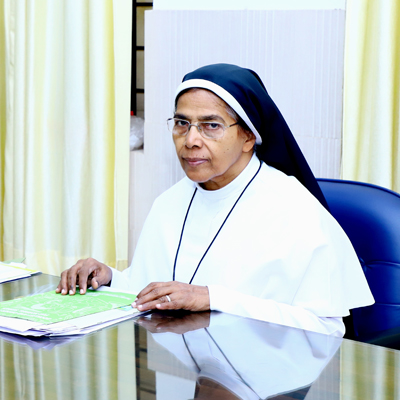 Among the different apostolates of the church Education is the most important because it is the powerful weapon through which we can touch each individual and bringforth everlasting change in the world at large. Today every parent wants to give the best education to their children and the wise ones look forward for holistic development as it is very essential in the present global scenario.
Education is a life long process of development of one`s personality which starts first from home and then from school. School plays a very significant role in providing value based education and to develop a powerful pleasant personality . It inculcates a positive direction to the children to shape their future and lead a successful life as responsible citizen. Education provides opportunities to explore, to grow and flourish. God our creator wants every one of us to develop and prosper as much as possible by making the best use of our God-given talents and resources. It is our inherent right to grow and succeed above the heights of the sky and beyond the depths of the ocean.
I pray to Almighty that all our children "Arise and Excel" to conquer new horizons of glory and everlasting success.